"

"He gave it all to ya, and that's what you want. You want it all or none"" - Little Richard
With Jason Galbraith & Ray Dillard
This track features the sound of a steam engine that is over 100 years old.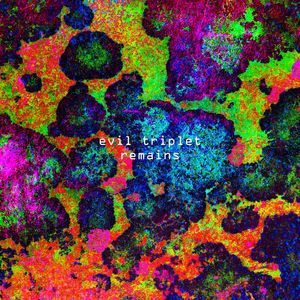 Latest Mix Project
Just finished mixing the new Evil Triplet release. Working with Steve Marsh was a joy. Steve was nice enough to add my bass tracks to four of the six songs on the project.  I don't think I have a favorite track because they all shine bright. Lots of cool guitar tones and Eurorack modular experimentation going on here. Right up my spacey vibe alley. A fun listen for sure.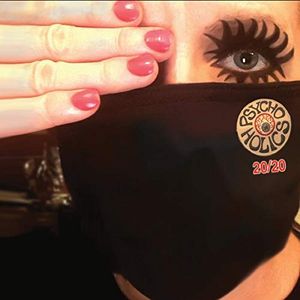 I had a blast mixing/producing this band out of San Antonio. Crazy songs with fun lyrics. The files were rescued from ADAT and transferred to wave format. I'd only met one member of the band and all the direction came via phone and email. In the end, I was able to take all the scattered recordings and make a cohesive project that all the members were happy with.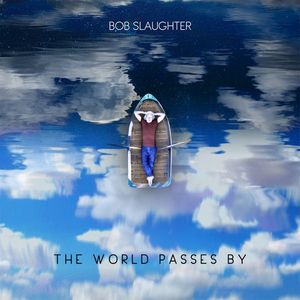 Bob Slaughter's 5th self-produced studio album, The World Passes By, represents a bold new artistic direction for the Driftwood-based singer-songwriter. The 10 song collection portrays a mature artist at the top of his game dealing with weighty themes of mortality, social justice and environmental consciousness, yet still imbued with Slaughter's innate optimism and affirmative lyrics, resulting in a sumptuous, uplifting and, at times, meditative listening experience. 
"Besides being an evolution in my song writing, and my musical and vocal ambitions," Slaughter said, "The World Passes By project has brought together an amazing and supportive community of people in the music world, locally and beyond." 
Eighteen months in the making, the album was produced in Wimberley by Slaughter and co-producer/engineer/bassist Jeff Stocki, in the latter's studio, Mic Side Manor. Performers on the album include some of the Hill Country's finest session players, with such featured notables as drummer Brandon Aly (New Bohemians), violinist Erik Hokkanen (Gary P Nunn), trumpeter Oliver Steck (Bob Schneider), saxophonist Jason Galbraith (U.S. Air Force Band), and vocalist Julie Ragins (Justin Hayward/Moody Blues). Remote artists include Peter Purvis on Uilleann pipes and Ray Dillard on percussion. 
The song list includes Down in Your Bones, Drums of Peace, Until My Dying Day, Food for the Soul, Impermanence, Shine, Return to Now, Just a Little Shelter, Hold On, and title track The World Passes By